---
---
🚚 FREE SHIPPING and CASH ON DELIVERY in the PHILIPPINES 🇵🇭
TRAVEL SIZE IRON THAT FOLDS INTO YOUR POCKET!
Weighing at a tiny it's 0.8lb, Smooth&Flatten™ is designed to fit comfortably in your luggage. It's the perfect tool for a quick touch up when you're away from home.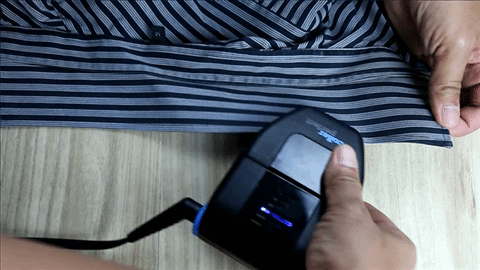 Even ironing different types of fabric is simple, with built in modes for denim, cotton, wool, silk or polyester!
Unfold its wings to iron on flat surfaces or clamp them together on hanging clothes to iron pleats, collar, side trims.
Effectively fights wrinkles & crease with its 6 adjustable temperature setting -- suitable for ALL kinds of fabric!
Now you can enjoy a crease-free vacation easily with Smooth&Flatten™™. The smallest and most powerful pocket size iron on the market.
FEATURES:
Foldable, Travel-Friendly Cloth Iron
Dual Iron Position
6 adjustable temperatures
Suitable for almost all kinds of fabric
Crease- Free clothing for your travels
SPECIFICATIONS:
Color: Black.
Size: 13 x 9 x 4 cm.
Material: High-quality aluminum alloy.
---